May I offer you a Flowertini? Yum!
The story behind this shot- I am playing in photoshop :) I used an artistic brush on my photo- click on the photo to see an enlarged view.
Wanna Play? Add your link!
If you would like to play along- just post any pics related to home, design, architecture, fabrics, textures, etc. and copy this logo code into your photo post so other design participants can easily be found. Also, add your post link above.
THE LOGO CODE:
Hosted by Neutral Dwelling



which is a satellite hosting from: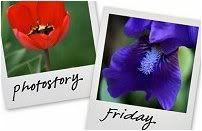 Hosted by Cecily and MamaGeek