Will It Go Round In Circles?
Remember that song by Billy Preston? I may be dating myself but that's how it feels around here right now! "Will it go round in circles, Will it fly high like a bird up in the sky"
Between receiving new merchandise, scheduling shipments, and school starting, we are running in circles around here - with no complaints though. Wouldn't want it any other way! The photo is of our new stitch circle vases that are just in and are just a click away- right
here
!
If you would like to play along- just post any pics related to home, design, architecture, fabrics, textures, etc. and copy this logo code into your photo post so other design participants can easily be found. Also, add your link above.
THE LOGO CODE:
Hosted by Neutral Dwelling



which is a satellite hosting from: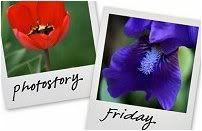 Hosted by Cecily and MamaGeek