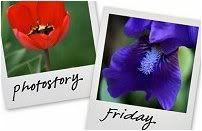 Hosted by Cecily and MamaGeek
Welcome to my world.... We hear that all the time- usually with a negative connotation. But I mean it in a positive way.... This is the view from my kitchen on a lazy Sunday afternoon as I am being appreciative of the beautiful lake we are fortunate enough to live on. We enjoy feeding the turtles, ducks and fish and every year we are lucky to witness the returning purple martins who love to swoop down and get a bill full of water that is needed to construct their mud nests in the martin house. Sunday afternoons are a great time to reflect on the little joys that you have in life.
Hosted by
Neutral Dwelling
If you would like to play along- just post any pics related to the home, design, architecture, fabrics, textures,etc. and copy this logo code into your photo post so other design participants can easily be found.
THE LOGO CODE: